Exclusive Interview with Scentales
Flowers are more than just a simple decoration, it can bring meaning to a gift and can give out pleasant scents that can just make your day a little better.
Established in late 2016, Scentales is a new contemporary online flower business that is gaining popularity for its dried flower bouquets and its special monthly bouquet designs, that you cannot find anywhere else! Asides from all their flower products, they also hold floral workshops from time to time. They have now been in the floral industry for almost 3 years.
With their stunning bouquets and mesmerising flower bell jars, it was definitely one of the businesses that we were very interested to write on, and we are truly fortunate to score an interview with them.
Their Tale
What is Scentales?
We are an online floral store that does all kinds of floral products. We do fresh flowers bouquet, flower boxes, preserved and dried flowers glass globe as well as flowers bell jars and even provide have flower stands for congratulatory or condolence occasions. Besides that, we also do floral decorations and floral installation for corporate events and weddings.
Who are the founders?
The founders of Scentales are Sharon, Kyle and KM.
Sharon is the founder, CEO & Creative Director of the company. Over the past 2 years, she has developed Scentales to be one of the top names in the online florist industry in the Klang Valley region. Sharon is currently in charge of overseeing the entire operations of the company. She also heads the creative team of the company.
Previously, Sharon worked with 11street as UI/UX Designer. She was also the UI Design Lead of Gemfive. She was part of the pioneer tech team in Gemfive that designed and developed the e-commerce platform. She has more than 8 years of experience in graphic design, animation, UI/UX, web development and photography.
Kyle is the co-founder and Business and Finance Adviser of Scentales. Over the past 2 years, Kyle helped in developing the company's business strategy and steering the growth of the company business.
Currently, he does business and finance analysis for the company and designs strategic plans for the company business direction. Kyle also works closely with Sharon and the team for marketing planning and execution as well as the content creation of the company.
Kyle has more than 5 years of experience in the financial industry. He is proficient in financial analysis and business development. He has worked in different roles within the financial industry including investment, product development, accounting and operations.
KM is the co-founder of Scentales. He was one of the pioneers who build and set up the operations of the company. KM is currently involved in Scentales operations, providing support to the team. He is also in charge of the video development of Scentales, including the development of the company's profile video, advertisements and social media content.
KM has vast experience in visual effects working as a senior movie compositor. He was involved in the post-production of many famous Hollywood feature films and China films.
How did the Idea of Scentales come to mind?
Scentales started when our founder, Sharon was looking for a graduation bouquet for her younger brother. She could not quite find a suitable bouquet for her brother, so she thought why not she tries to make one herself. That was how Sharon designed her first bouquet.
On her brother's graduation day, while she was waiting for her brother outside of the convocation hall with the bouquet, to her surprise, there were many passers-by who approached her to ask her where she bought the design. They complimented that the design looked very modern and it was not like anything that they have seen before. That was when Sharon saw the opportunity to bring something truly different to the local floral industry.
As Sharon started on the business, she was working on the business part-time. However, the business was growing fast and to keep up with the business, she decided to bring in her best friend Kyle and partner KM to help build and grow the business together.
What is the story behind the name 'Scentales'?
Scentales is a combination of two words 'Scent' and 'Tales'.
Each type of flower carries its own unique color, texture and scent. There are many ways of combining and arranging different flowers in a floral design, so, each combination and design will carry its own special scent and tale. We think of each design as a way of self-expression, it is a way for the floral designers to express the 'tales' of our customers.
Our brand tagline is 'Express Yourself with Scentales', which is in line with this concept.
For example, our Polipop design is a dried flower design that is arranged to look like a giant ice cream. The colorful design of the giant ice cream flowers will definitely spark joy to those of us who love ice cream. The experience is reminiscent of the childlike joy we had when we see ice cream as a kid. Polipop is a wonderful choice of flower gift to express such joy.
Their Journey
How has the journey on starting Scentales been?
The journey of starting Scentales was challenging and bumpy in the beginning but it improves and stabilizes over the years. When Sharon first started the business, she was a part-time florist working from home. After her daily day time job, she will need to visit the flower market to source for flowers and go home to prepare the orders from customers.
Kyle and KM will help out on other aspects of the business, for example, attending to customers' queries, processing customer orders and arranging deliveries. On days when sales are good, for example during the Christmas season, Sharon will often have to stay up until the sun rises at 6am or 7am to rush and prepare the orders.
There are days where she gets little to no sleep in order to keep up with the demand of the business. Due to issues from the delivery company, KM had to deliver the orders himself even while he was undergoing chemotherapy and recovering from his cancer when the business first started.
Soon, storage for flowers and manpower became an issue as the business grew bigger. That was when we took a short hiatus in early 2017 to get a new workspace and started hiring for an assistant floral designer to help with the business.
We were very lucky that over the years we managed to hire and build a very strong team. Our team is made up of very talented and creative people. We called our employees 'ScentBees'. Our office is like a beehive where our bees work together like a family creating magic and bringing new lives to the flowers.
The overall experience of starting Scentales was very fulfilling. We managed to create a brand that we are proud of, build a team that we can call family and receive massive love and support from our customers and followers. We believe with our strong team and with the support of our customers and followers, we can continue to navigate and face the challenges ahead.
What is the mission for Scentales?
In Scentales, we strive to bring creativity and innovation to the floral industry. We think of the floral industry as a dynamic and constantly evolving industry, similar to the fashion industry. We see a lot of potential and space to innovate and develop in this industry. Our team constantly challenge ourselves to bring something new and exciting to our audience and to the market.
Throughout the years, we have stayed true to our mission. In fact, we have a wide repertoire of original and signature products that we have introduced.
For example, we are the original creator of bouquet styled flower stand. Our flower stand brings the best of both worlds from flower bouquet and grand opening stand. It retains the intricate and expressive flower arrangement of a bouquet and at the same time, it also looks grand as the bouquet is placed on the tall stands. The flower stand also has a large and grand wrapping for the arrangement that is suitable for a shop opening occasion. Our flower stand designs certainly bring a modern twist to the flower stands that we have come to know of.
Their Brand
What makes your brand significant to your customers?
We want to build a community around our brand. We affectionately named our customers and followers as 'Scenties'. We want to develop and strengthen the relationship with Scenties by creating conversations and engaging with them.
One of the ways we engage with Scenties is through our monthly design. Every month we will create a theme for our designs. Through our designs, we create conversation and food for thoughts for Scenties. The monthly design is an avenue for us to express our thoughts and ideas. We publish a series of posts based on this theme on our Instagram and Facebook as well as on our website journal.
For example, in our June design, we created a design called 'Ocean Song' in conjunction with Ocean Day which falls within the same month. The design theme was a wonderful outlet for us to express our appreciation to the Ocean as well as raise awareness on the Ocean.
Besides, we are also happy to share our knowledge with Scenties. We write a journal from time to time on flowers knowledge. For example, we have written journals on how to revive wilting hydrangea as well as meanings of rose colours and number of stalks of roses.
We want to create a brand with a meaningful purpose, with thoughts and knowledge to share with the community.
What makes Scentales unique from other flower businesses?
You can always count on us to bring excitement and surprises! From time to time and on special occasions like Valentine's Day, Mother's Day and Christmas, we will release new designs and products.
Most recently, on Mother's Day, we have come up with a design series using the theme of 'Ohana' (family). The products include fresh flower bouquets, named 'Ohana' and 'Makuahine', as well as dried and preserved flower designs like dried flower wooden frame, dried flower bell jar and preserved flower glass globe. We also have fresh flower gift box version.
Our monthly designs are also full of surprises. We are bold in playing with colours and we are not shy of expressing our thoughts and ideas. Each month we will come up with a monthly special design which is only available for the month. We use this chance to select beautiful seasonal flowers such as peonies and ranunculus to arrange a truly unique and seasonal design.
We are also all about bringing art and creativity to our designs. Rethink, reimagine and recreating flowers, there is no limit to what we can create through the floral arts. We welcome all flowers lovers and art enthusiast to join our growing community!
Their Products
Where you get your flowers from?
Most of our flowers are sourced from the local wholesale flower suppliers. The local wholesale suppliers have a collection of flowers from local growers as well as international flower growers, such as from Holland, Netherlands, Kenya, Vietnam, India and more.
We enjoy shopping for flowers in the flower market. We often get inspirations and flower design ideas from looking at the seasonal special flowers.
How do you design your bouquets?
A good design idea can come from anywhere, even from the most commonplace events in our daily lives. For example, in our July design, the idea of the design came from our friends' social media where we saw a post on social media of a group of friends enjoying a picnic. This idea inspired us to come out with a summer-themed design with the imagery of friends having a good time enjoying good food and company in a picnic surrounded by the scenic nature.
What is the most popular flower bouquet or basket you sell?
Our monthly special designs are usually quite popular.
As for our all year long designs, our fresh flowers bouquet, pastel-colored Dreamy Vacation and classic Minimalist Red Rose Bouquet are also very popular. Our petite flowers designs, Unicorn Petite and Bubbles Petite Flower are also a crowd's favorite. As for dried and preserved flowers, Bubu the Unicorn Glass Globe and Polipop are our best sellers. For flower gift boxes, our Kraft Bag designs are a hit every time we release a new character.
We will also from time to time come out with limited edition designs that only have limited units to sell. These are simply the creation from our floral designers based on the inspiration of the day and the beautiful flower selections that they saw from the wholesale flower market.
Their Future
What are the future goals for Scentales?
Our business is currently based in Klang Valley. We deliver to most of the areas in this region. For the following year, we will focus on expanding our customer base in Klang Valley. We will also continue to build on our strength in bringing innovative and exciting new products to our customers.
Once we have stabilised our operations in the region, we may consider expanding to other regions in Malaysia.
Entrepreneurial Advice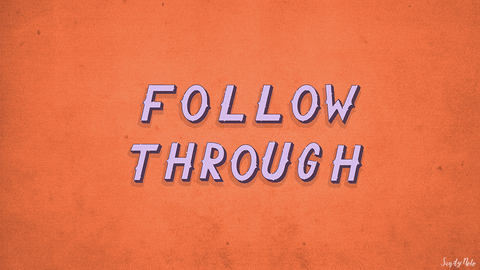 What would be your advice for those who are interested and are starting a business?
Start small, put one foot in the water to test the water before you decide to take a deep dive. As advocated by Eric Ries in the Lean Startup model, you can test the response of a small segment of the market and find out if your business model is viable. By starting small, the business risk is also managed and you can get a taste of whether the startup life is something that you wanted.
Finding the right business partner as well as building a strong team is also essential to business success. We can have two incredibly skilful and talented people in a team, yet if they are not compatible and do not work well together, the combination will not work. However, if we have two persons who are compatible, their skills complement each other, then we are able to create a synergy and we have a case where 1 + 1 > 2. It is important to find a business partner that you can trust, with skill sets that complement each other and also someone who you can work well together.
Starting a business takes courage, running a business takes perseverance. Running a business takes a strong heart; is your passion for your product and business sufficient to carry you through the challenges? Are you prepared for months where the business may suffer losses and you have no income? Are you prepared for the long hours and sleepless nights to fulfill customer orders and business needs? These are some of the questions that one would need to ponder before venturing into a business.
However, for a successful business, the rewards could be tremendous. Knowing that what you create brings an impact and change other people's lives, the experience is priceless and it is something that you can truly be proud of.
More Information
Scentales really offer out quality florals either fresh or dried, with designs that are original and unique. You should definitely get your hand on their wonderful bouquets for your significant other, friends and family, or either yourself!
To get your hands on these bouquets, you can find them at their website. For more updates on their future workshops and monthly specials, you can follow their Instagram and Facebook.
Want more articles similar to this? Go ahead and see our blog for more exclusive interview articles and also other posts on topics like health and food. Sterrific Agency specialises in SEO, Branding and much more!