People say, living in the Kuala Lumpur or Klang Valley area is a good thing for the young people. Not only it has a lot of job opportunity, but also it houses the best educational institution in Malaysia, both public and private university. But, those who choose to live and work in this area will experience the high cost of living and the worst traffic jam ever.
Plus, to those who drive cars, they will find that it is not easy to find a car park near their residential or office area. Some have to park their car illegally on the roadside which could cause damage, getting fined by the authority and much worse, the car will get stolen.
Because of such problems, ParkIt which was founded by Kyan Liew came up with this idea, not only for a business purpose but also to help those who need a safer car park space. The interview was done through email and here is what he has to say about ParkIt, the expansion, and how this app will help the society.
What is the history behind ParkIt?
ParkIt is a start-up company that was founded by Kyan Liew, whose passion for entrepreneurship ignited during his period of studies in the United Kingdom (UK). Upon starting his full-time job in Kuala Lumpur, he noticed that in our community, parking seems to be an everyday struggle because he was living the problem. Parking was expensive, could be safer, hard to find, and inconvenient.
Fortunately, the office building he worked at was situated right beside a residential condominium. He had a peek in the car park and noticed it is mostly empty! He then thought to himself, if he had a friend or a relative who stayed in that residential and does not use the car park, they would receive the same car park rates as he was currently paying for outdoor, unreserved, 15 minutes walk away from the company car park. The property owner could now make a passive income from an otherwise unutilised property asset. Conversely, Kyan now had a reserved, safe, indoor car park right beside his office building. It was a win-win! Unfortunately, he did not have a friend or relative who owned the property.

Kyan decided to find a potential property owner who had a car park he/she didn't use. After weeks of trying different methods, Kyan managed to make friends with Mr Lim who owned a property in residence, and Mr Lim accepted Kyan's proposal of renting his car park after meeting up face to face. Being a working professional who works right next door, the trust established with relative ease. At any rate, with a business card and employment letter as proof, Mr Lim could find Kyan easily should he be malicious.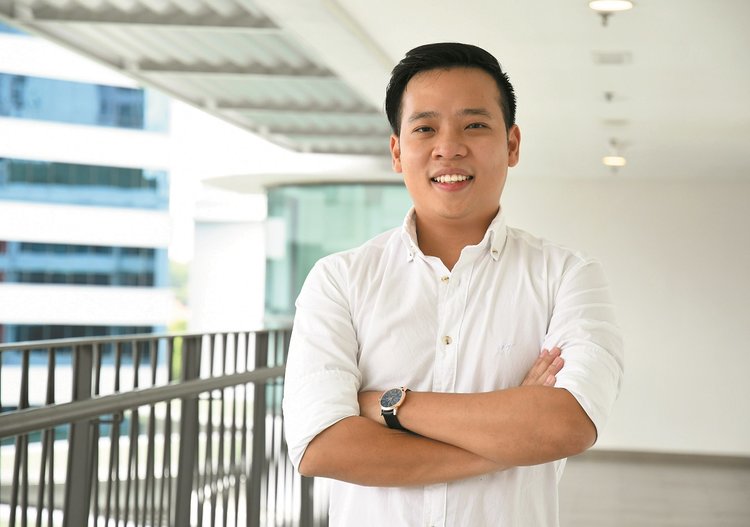 Mr Lim had two car park spaces. Kyan eventually helped his colleague rent the 2nd car park space Mr Lim had making a RM20 profit. Within a month, more colleagues signed up and Kyan on-boarded more owners, property negotiators, as well as worked with the building management to register each car park tenant details.

Investors caught the wind and Kyan managed to join the WTF/Nexea Accelerator in 2017 (https://www.nexea.co/, http://watchtowerfriends.com/), and eventually raised funds through equity crowdfunding PitchIn (https://pitchin.my/), Cradle Fund Sdn Bhd (https://www.cradle.com.my/), as well as institutional and angel investors.
Within 24 months, we have helped more than 3000 people find reliable, affordable, safe and convenient long-term parking space, and made property owners more than RM 3 million in revenue. We now not only work with individual property owners but also businesses and car park operators, helping them connect under-utilised car park spaces to the people who need them.
What inspired you to come up with this idea?
Apart from being intrigued by the idea of sharing economy and building a business from scratch, it was the ability to help people solve their car park problems that inspired me. We were able to increase the supply of car parks by making otherwise un-accessible car park accessible to our society. We always complain about not having enough parking spaces in our city but yet, there are millions of spaces which are underutilised and inaccessible.

At the same time, property owners can now make additional income from their investment in property. The government can redirect millions of taxpayer's money otherwise spent on building more multi-level car park spaces to other areas in the economy. These alternative car parks are often cheaper, safer, and more convenient than other commercial options.

How is ParkIt able to improve the parking problem in big cities? What kind of awareness would you want to tell the people or society?
One thing common in big cities is the increasing car ownership but decreasing parking supply. The gap between demand and supply grows larger every year. ParkIt aims to connect car park spaces to the people who need them via technology and a more convenient process. Technology has allowed us to make more informed decisions, provided transparency, and convenience in our lives. ParkIt aims to help elevate the car park industry for better consumer experience and at the same time, maximise car park revenue for businesses.
One common misconception is that the rental of car parks compromises the safety of the residence. It is not true. People who need the car park are residents or working professionals who need a long term car park solution. ParkIt performs due diligence on all its tenants through the collection of personal information (IC, and car grants) as well as work information (i.e. business cards, and employment letters) to ensure its users are legitimate. 65 percents of our users are women who ironically are very concerned about safety as well. Questions like "Is the car park well lit?" "Is the security good?", and "is the car park indoors and guarded?" are common questions that were asked.
Throughout the 2.5 years in business, we have had zero cases of incidence where our users have misused the car park or performed any malicious activity. Furthermore, we encourage property owners as well as building management to register the tenant's personal and vehicle details accordingly in their system and besides, limit access devices as a system security measure. For example, there are condos with a dual security measure (i.e. a separate access device for the car park and door/lift). In this case, only the car park access card required. Hence, the tenant's access is also limited to car park levels only. However, there are condominiums with master access devices (i.e. one card to access car park and door). These access devices are configurable. We encourage property owners to limit these devices to only car park levels. It's done through the building management office.

In the interview with VulcanPost last year, they mentioned;
"…they are looking to fund-raise for the years 2019–2020 and they will also be seeking out for potential strategic partnerships with developers, car park operators and landowners that will help ParkIt reach more people."
"…In the future, Kyan would be looking to expand their services beyond Klang Valley and even beyond Malaysia as they have recognised multiple areas throughout the country and abroad that would benefit from the service offered by ParkIt."
Mind to share with me the future expansion planning of ParkIt? What kind of expansion could we get or see from ParkIt? What type of growth can the consumers expect from ParkIt?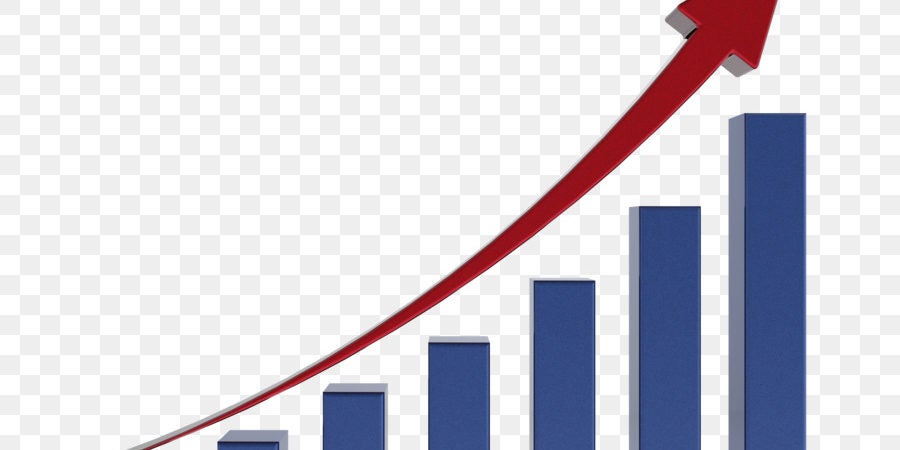 We are already looking into expansion into overseas markets in our neighbour countries while continuing the local market's growth and awareness. The response so far has been overwhelming, and we are happy to see thousands of property owners acceptable of the idea. We have also been fortunate to work with Joint Management Bodies and Management Committees to ensure the process of making passive income from car parking is better managed. For example, we help several condominiums rent their underutilised visitor car parking making the JMB/MC more income, as well as register the tenants personal and vehicle details.
We plan to expand to neighbouring countries while continuing the local market expansion. Parkit is working with several providers to uplift the car park infrastructure so integration with technology can be more comfortable, which will consequently lead to better customer experience, more transparency and assurance, as well as usage maximisation of car park assets.
In the future, we aim to be able to connect available car park spaces to society en mass, provide seamless car parking experience as well as venture into a smart city and smart traffic solutions.

One of the biggest parking problems in Malaysia is the car drivers who like to 'double-park' or use unauthorised parking. How does ParkIt handle this problem if one of your users has this problem? How will ParkIt deal with those road users who still want to park their cars at the parking space rented by a ParkIt user?
Such problems are unavoidable, but it is not common because parking spaces are indoors and in guarded areas. However, if they do arise, it is handled according to our procedures. Usually, the car park management and the car park owner will be informed, and a notice will be issued to the unauthorised vehicle parked.

What are the other benefits the parking owner could get aside from money when they decide to lease their parking bays? And how will the payment process to the landlord?
Other than money; it'll be the time-saving benefit to the owners as they outsource the process of managing their car park to ParkIt. Property owners save time communicating, payment collection, management, and has no switching costs. Owners also enjoy providing tenants with a 24/7 support service to their tenants. It is also completely free to use the ParkIt service.
In other words, when a property owner signs up with ParkIt, they obtain for free, a 24/7 support team, a sales team, a marketing team and a finance team to manage their car park matters. The result is passive income from an otherwise, unutilised asset.

Startup companies like Jom Parking, ParkEasy are a few of the businesses that provide parking solutions as their core business. How do you see these competitions?

We are friendly with each other, and we all serve one purpose, which is to solve car park problems in our society. The market is big enough for several players, and it certainly helps with awareness and education. However, our business model and target market are different. We can potentially see synergies by connecting for the improvement of customer experience and advancement of the car park industry as a whole!

Conclusion
Parking is certainly a problem for every Malaysian driver, but with the existence of applications like ParkIt, it will benefit many people. If you are interested with their service, make sure to visit their website, Instagram, and Facebook.
Images Credit*
All the photos are taken from ParkIt official website, Instagram, and Facebook page.