An Exclusive Interview with BloomThis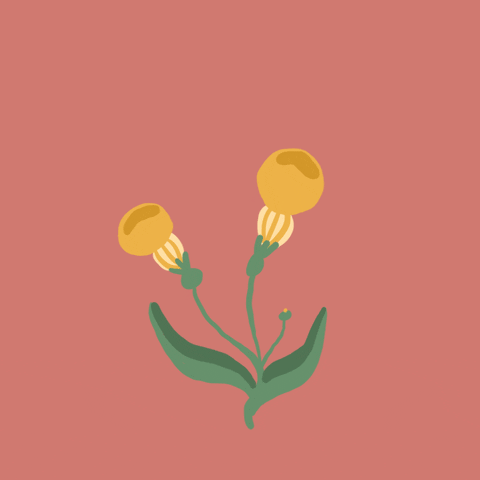 Flowers are recognised as great symbols of love for centuries across many different cultures across the globe. This symbolic language of flowers were birthed when they were incorporated into many works of literature, plays, mythologies and folklores. Each colour, type, and number of flower may represent different meanings and values that varies from society to society.
BloomThis is an online florist that delivers beautiful and special hand-crafted artisan flowers on demand, or through their dedicated subscription services. This brand is well known for its captivating flower boxes and flower bouquets that are provided with a wide range of luxurious flowers and exquisite designs, that can be the perfect gift to give to your significant other, friends or family!
Get to Know BloomThis
We were lucky to have been given the opportunity to conduct an in-depth interview with one of the creators of BloomThis, Penny Choo, that gave us her own insights and views on her lucrative brand.
The Creators
BloomThis was created by partners in business and real life , Giden Lim and Penny Choo. This was not their first attempt of business as they had a previous venture that was also on the flower business but it did not work out due to them being first time entrepreneurs.
Penny graduated in the field of food science and nutrition, and formerly was working around a few companies, one of them included was Nestle. Around this time, she then met her co-founder. Giden had always been exposed to the flower business as his mother was a florist herself. Being drawn to both fields of business and flowers, it was the perfect venture for the pair to work on.
The Beginning
The start of this online florist shop began in 2014, with a team that only consisted of the two founders. The initial idea as to why they chose to pursue a business in the flower industry was because they believed that the flower industry lacked innovation and was considered to be very fragmented. Usual available florists in Malaysia only consisted of offline stores that are mostly run by mom and pops businesses. There were also many gaps in the industry.
The pair then came up with the idea of BloomThis with the idea to make a change and revolutionise flower industry. They believe in providing people with a better service to buy flowers through their capabilities and passion of this industry, and making flower gifting easier for everyone.
With the unsuccessful venture that the two previously worked on, they still did not give up. In fact, they worked even harder in seeking more knowledge and information to maintain a strong business with the learnings offered by the Malaysian Global Innovation and Creativity Centre, otherwise known as MAGIC located in Cyberjaya.
With all their effort, it paid off. They then began their journey into creating BloomThis, and helped in gaining the successful flower business we know today.
Behind the Name
The name 'BloomThis' was specifically chosen as the phrase could be used as a verb. Bloom can actually be defined as as a noun which means flower or a verb that means producing a flower.
The phrase BloomThis can be used in the context to describe an action of state or occurrence that brings joy, for example "BloomThis wedding" that means making a wedding that is both enjoyable for the couple and for the wedding guests, or "BloomThis girl" that may can be defined as making a girl happy.
Challenges
Competition
Due to the flower industry being relatively big industry in Malaysia, there are many competitors that range from offline florists to even petite flower shops on Instagram, that may pose as trouble for BloomThis.
How BloomThis stands out from all these other parties is due to their top quality of service, the high quality of flowers and an abundance of unique bouquets and boxes that only they can provide.
They also have a bigger limit of flowers they can deliver when comparing to offline shops that are based solely on their daily supply. Combining these factors with their fast delivery, acts as the recipe to BoomThis's success.
Brand Marketing
The way this exceptional online florist promotes its brand is through their social media accounts like their Instagram and Facebook pages. They also do advertisements, and gain a huge following by word of mouth.
BloomThis occasionally conducts flower arrangement or floral workshops , that will be updated on their Instagram from time to time, so keep your eyes peeled!
BloomThis x Marie Claire
BloomThis recently collaborated with Marie Claire to celebrate Marie Claire's 25th Anniversary as well in to show solidarity and support of refugees. In this limited edition collection, BloomThis has featured numerous unique flower arrangements and boxes created in this partnership not only with Bloomthis flower artisans and Marie Claire's editor and writers, but also gifted Malaysian icons such as Suhaili Micheline, Sarah Lian and many more.
This philanthropic collaboration donates 10% of this collection's profit funds to Tenaganita, which is a non-profit organisation in support of women and children refugees from exploitation, abuse, discrimination, slavery and human trafficking.
So if you are in dire need of a gift and have that want to conduct an act of charity, this collaboration is your answer. They offer a total of 24 flower boxes and bouquets that you are able to choose from.
Their Flowers
The tagline for this brand is "Creating Moments" in someone's life, from birth to death. BloomThis creates their extraordinary flower items that are catered for every life event starting from when you first give birth, when you graduate, to court a girl, to congratulate a friend, and to even send respects to the departed. BloomThis sees themselves as being a part of those big moments.
Boxes and Bouquets
BloomThis has a wide range of flower bouquets and boxes that are available for purchase. From flowers like roses, daisies, sunflowers, and more, with different designs of boxes and bouquets, you can choose the one that suits you best and it will be freshly delivered straight to your door!
Although, you if you want to get yourself a customised bouquet full of all your favourite flowers, you are welcome to talk with their friendly customer service representatives to get that dream bouquet of yours.
Subscription Services
Flower subscription services are also offered for a fresh supply of flowers that are available weekly, bi-weekly and monthly. These designer flowers subscriptions are run by a surprise box basis, so this may be the perfect choice to those who constantly want to surprise their loved ones with flowers.
Seasonal Flowers
BloomThis's website also features a section for rare seasonal flowers, that are not available throughout the year, making it easier for those who are specifically searching for that type of flower. Previously it was peonies, for all those avid peony fans.
The next featured rare seasonal flower would be tulips, so if you have been meaning to get some tulips for yourself or anyone else, you will be able to do so! Do check out their website from time to time.
The Future
For the future of BloomThis, they have a mission to reach their goal of delivering their flowers under an hour, extending their service to the whole of South East Asia, that may be a good opportunity as they are already operating in Malaysia as well as Singapore. And to that, we wish the best for them!
Entrepreneurial Advice
The wise words of advice given by Penny Choo to those future entrepreneurs are
Really understand why you do what you do. You know, passion sometimes can get you this far, and you may be shaken at times.

So having the 'why' and being specific, concise and clear on why you do what you do is very important to keep you grounded and stay focused, and stay on the course.


Penny Choo, 2019.
More on BloomThis
Purchase BloomThis's stunningly beautiful designer flowers on their website and do follow their Facebook and Instagram to always be updated on more collaborations and workshops in the future!
Confused in picking a collection? If you are in awe of which collection to purchase, the Bloomthis x Marie Claire collection is the perfect collection due to the amazing pieces and also in the spirit of charity for women and children refugees. Do get yours before it is too late!
Sterrific Agency is a creative digital agency that provides many digital services that include photography, SEO, web design, copywriting and many more. For more exclusive interviews on local rising businesses you can read it here. Do check out our blog on more topics on business and many more!