MyPapillon: Serving High Quality Modest Hijab With Style
Having fashion sense instilled in her soul since she was little, Ms. Haslinda Md Isa, the ever enthusiastic French lecturer, decided to venture into the hijab fashion industry to provide modest, high quality headscarves with the latest style.
1. What sparked the idea of MyPapillon?
Well, the desire started in 2015, but the company officially started last year and it was founded by my husband and I. MyPapillon used to be a partnership company before it became Sdn Bhd just recently.
Besides, there is 60% Muslim population here, so the need for modest fashion, especially the hijab, is in high demand. You can see a lot of established local brands nowadays, such as Ariani and dUCk.
Therefore, we want to bring our very own designs of hijabs with refined detailing and embellishments to the public via online platform.
So, that's basically how the idea of MyPapillon popped up into our mind.
2. Is there any history behind the name MyPapillon?
Of course! If you look at our symbol, you can see the butterfly wings there. And I think it is so significant to the hijab as the hijab is soft and beautiful, just like a butterfly. Another thing is the fact that butterflies can fly freely, so it also symbolises freedom in a way.
Because women, we do not just want to be seen as beautiful, but we want to be free at the same time.
Back to the history of the name, it is actually pronounced /pah-pi-yohn/ as the L becomes Y in French. Yes, it's a French word. So, MyPapillon actually means 'my butterfly.' That's how the name came about.
3. How do you come up with the design of the hijab? What makes MyPapillon different from other local hijab brands?
Talking about designs, I would say our main focus is on the detailing. That is our specialty.
If you've gone through our website, you can see all sorts of hijab, instants, square, shawls, you name it. We just started our square collection last year as it is a hot trend nowadays. We also have a black series, to those who love it all black.
If I were to pick one, I'd say my favourite is the glimmer collection. Bloom is also a lovely choice and it is one of the hot sellers.
Back to the detailing I just mentioned, our collections are all handmade and we do not use glue in the process, just fine stitching at its best.
We have custom-made 3D metal florals, fine work of beads, pearls, precious stones, sequin and also feathers. As for the feathers, they are real feathers coming from ostrich, kiwi and even peacock. We make sure that all of these decorations will not easily pop out of their place if you are to handwash the hijabs.
I believe these are what make us different from any other hijab brands out there.
4. So, which one is MyPapillon's latest collection?
Square with symbolic design
Our latest collection is not out yet. It's a square collection where we have two themes, one is a monogram using MyPapillon symbol with four colours, whereas another one is a square with tiger design.
The floral design is still in, but the thing is that we need something which professional ladies can wear without having people mentioning "It looks so sweet on you,". Because in my opinion, women nowadays want to be seen as tough.
Thus, comes the tiger design. It is to be printed in two colours, blue and dusty pink and I'm pretty sure our customers will love this new design! It somehow carries the 'don't mess with me' vibe and that's what we want.
Shariah compliant cutting
Both of the squares I mentioned, it will be 48-inch instead of the usual 45-inch. I believe, when we sell hijab, the main purpose is for women to cover up, therefore it must be shariah compliant.
We want to do good deeds, so our hijabs must fully cover the chest. Even in most of our tutorials, we will make sure the model will be perfectly covered up.
Because one thing I noticed about most hijab brands is that they will mention in the description that this or that particular hijab will be 45-inch. However, when I checked it with my tailor, the measurement, more often than not, is below than what it is expected to be.
And starting from then onwards, I would tell my tailor that our square measurement will be 48-inch, and no more 45 and below. Even our shawl has a pretty long measurement which is 1.9 x 0.7, enough for women to cover up and do a lot of styling with it.
5. What is your go-to marketing strategy?
Smart partnership & collaboration
The first one is none other than branding. In business, we cannot work alone.
That's why we do a lot of partnerships and the closest one at heart is Air Asia with its Rokki Wifi. We are available through their In-Flight Purchase, now in Malaysia, Indonesia and the Philippines.
Another one is, of course, Modvier Luxe Bangsar where they have all the designers for modest fashion. We also collaborate with VV-EHouse where they would sell all of the athletic items and sportswear, while we came up with our own exclusive inner sports hijab there.
The other one would be Tudung2U, I'm pretty sure you are familiar with this one, it sells quality medium range hijab for women.
Various Consultants & Experienced Designers
For search engine optimisation (SEO), of course, we need to work with a lot of consultants. We have been working with them since last year and through this one-year contract, we have learned a lot of things from these experts.
One thing about MyPapillon is that we do not employ a lot of workers but we employ a lot of consultants. Aside from those for SEO, we also have our very own consultants for E-commerce as well as design and printing.
For the design and printing department, there are three of them, two guys and a young lady. This young lady is the one who came up with the tiger print I mentioned previously. She really knows how to draw though she came from a Science background, and I love her idea so much.
I will only accept the design that can make my jaw drop and had me gasping for air as soon as I lay my eyes on it. It has to be 'wow' at first glance.
As for our graphic designers, we have a quite experienced one and another one who is very young because we think it is best that we have a combination of both clean and modern design.
We are currently working with the young graphic designer for our latest print, so we hope everyone will love the new and fresh touches we are putting in this time.
6. Is there any collaborators that you are working with / planning to work with in the future, other than the ones you mentioned?
We recently worked with Juliana Sharin, the journalist for Buletin Utama TV3, I'm sure you've seen her before, the one where she talked about local issues. So, we sponsored her our dazzling hijabs.
We are also sponsoring a telefilm called Dia Kembarku produced by Sufi Kembara Production. Some of the local artists including Emma Maembong, Norman Hakim, Lisdawati and Raja Azmi. Emma Maembong wore one of our collections, the printed one, and you can see it on MyPapillon Facebook page and Instagram.
Another one is where we work with Astro 502, Bernama, sponsoring them with their cooking show called Famous 2 Famous (3rd Season) where they will invite local celebrities to cook with them. It started 3rd August this year, and the host, Raifa Zulkifli, would wear the hijabs sponsored by us throughout the shows.
7. Are there any challenges along the way since MyPapillon was first established?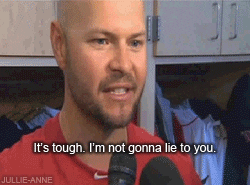 Well, we did face multiple challenges along the way though we are pretty new in the market. Most of the established local hijab brands today have started 10 years back, so their learning curve is longer than us.
Ours, however, is very steady thanks to my husband as he comes from a business background which helps a lot in building our brand. As for me, I'm from the educational line and I'm currently teaching French in UiTM Shah Alam. That's why you can see a sprinkle of Frenchworks here and there in our collections.
One of the challenges is to position ourselves in the premium market as we prefer to not be known as a local brand which offers express hijab. Not that it's a bad thing, in fact, it is one of the popular hijab trends nowadays.
Thus, we have come up with our own design of instant shawls which look nothing like the ordinary express hijabs, but look exactly as fashionable as the ones being worn by hijabistas nowadays:
Other than that, as I mentioned earlier, we want to place Mypapillon in the premium market, thus, the price range of our hijabs will not be that cheap. The normal one would be under RM100 but our limited editions could go from RM100+ to RM200+.
This is due to the superfine detailings I told you before. It is also because we are very particular with the material that we are using as we do not compromise anything faulty in getting the best quality ones from our supplier.
Let's say if we ask them for a cotton voile, it has to be a cotton voile, not something similar or lesser than that. Thus, it is difficult to find the right person or supplier that will understand what we want and meet our standard altogether.
8. Other than hijabs, are you guys planning to sell other stuff?
As for now, I must say we are not planning to do that just yet because my husband and I would prefer to be in this hijab fashion industry as we believe this is a huge market, a huge investment, which could contribute to a lot of benefits to MyPapillon.
9. What are the future goals for MyPapillon?
In the near future, we would want MyPapillon brand to be known nationwide. As for this, I've done a talk show with Bernama this year, you can check it out on our Instagram and our WordPress.
We would also want our brand to make more appearances on the media stream by penetrating into the GoShop market. This is a bit difficult because, in order for hijabs to be promoted by GoShop, they have to be ironless and easy to deal with, while ours, on the other hand, come in high quality fabrics which require careful handling and handwashing. But we are still figuring out how to make our way to GoShop by this year.
In addition, we are also looking forward to opening our very own boutique by next year and we are currently looking for the right place to build our brand, and not just simply pop up in certain shopping complexes in Malaysia.
10. What would be your advice for young entrepreneurs who are just starting out their business?
My advice would be to start small and start with passion. Do not make it complicated nor very complex, just make it simple. Never give up, because in business, there will be times where you can't help but wonder why people are not buying your products, or if your products are not good enough and the list goes on.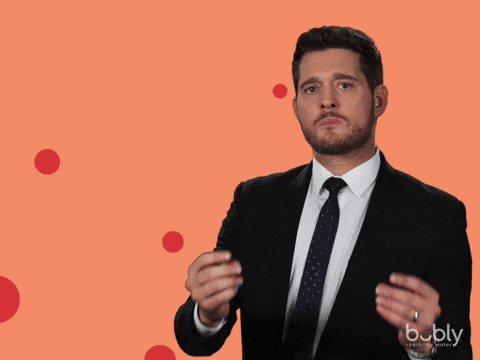 Whatever it is, it will always come back to your marketing strategy. Bear in mind that no matter how good your team is and no matter how top-notch your products are, still, branding should be your priority. Utilise your social media platform at its best and make sure to update every each of them from time to time.
11. How can MyPapillon contribute back to the community?
Good question. I want to redirect you back to our shariah compliance principle. Our squares now are all 48-inch and no longer 45. I realised that making hijab is not just about making money. I mean, money is important but that should not be the main priority.
We want to educate hijababies (girls who are just starting to wear hijab) as we want to give them access to various choices of beautiful hijabs which can be easily worn wherever they go.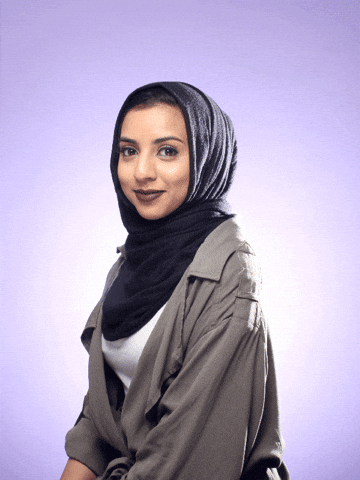 These hijababies, they have their pride. Most of them do not prefer to express hijab no matter how simple they want their hijabs to be. Thus, I want to focus on selling shariah compliant hijabs not just to earn profits, but more importantly to inculcate the hijababies to be more confident with their modest appearance.
As entrepreneurs, we should be balanced in our principles. If we are to gain profits at one hand, we need to make sure we make good deeds at another hand. Because at the end of the day, this world is only temporary.
So, the main contribution would be to provide shariah compliant hijab wear which shall give indirect inculcation of the right aurah-covering among Muslim women.

More Info
Do make your way to MyPapillon website and drop by their Facebook and Instagram pages for the latest updates on their hijabs! Trust me, you don't want to miss it!
And if you are looking for a digital marketing company to help you with your web designing and SEO, Sterrific Agency is here for you! We guarantee you only the best result for your online branding!
You can also head over to our blog for more exclusive interviews like this and on other available topics.