All on Miss Shortcakes

Cake, being one of the most favored dessert delights for to those who have a sweet tooth, it is no wonder why cakes are always the preferred choice of many when celebrating joyous moments like weddings and birthdays. A good cake that combines great taste and an appetizing one-of-a-kind appearance can give a long-lasting and memorable impact to those indulging in the sweet treat.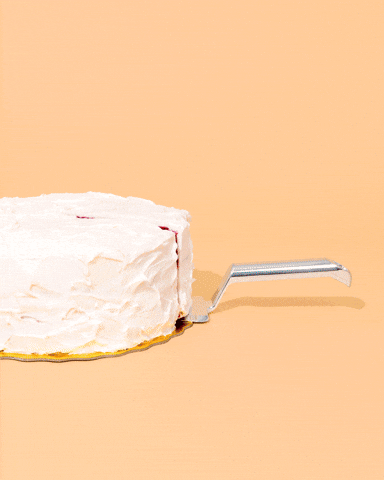 To those who are looking for such cakes, look no further!
Being officially established in Malaysia at 2012, Miss Shortcakes is a cake master and pastry maker to those who are looking for a perfect cake catered for any event or celebration, from weddings, anniversaries, to birthdays and more. They are known for their stunning and exquisite cakes that are complemented with high quality ingredients and flavours that is customizable to suit each customers wants and needs.
Miss Shortcakes has been recognised by many, such as Cleo, The Wedding Notebook, Says, and TallyPress. In 2015, MissShortcakes was rated as the Number One, Best Cake Specialist in Malaysia by TallyPress.
The Founder
Jessica Ting is the founder of Miss Shortcakes. This top baker has always been interested in the culinary arts since young, that she gained from always watching cooking shows on TV, and helping out her mum and aunt in the kitchen.
Although starting out in the Creative Advertising background from RMIT University in Melbourne, Jessica stemmed out from the industry and decided follow her passion on cooking and baking. After graduating, she then enrolled herself into Le Cordon Bleu Institute.
It was not all roses and sunshine for a while as she faced some difficulties regarding her decisions in pursuing into this field that involved money and family. Not giving up, Jessica was ever so determined to strive as a cake decorator and artist .
All her hard work paid off in the end, as when she moved back to Malaysia in 2012, she gained recognition, and gained a high clientele from ministers to royalty. Jessica Ting has now over 20 years of experience in the Cake industry.
Luckily for us, we were blessed to interview this Cake Expert. So, here is the exclusive interview we had with the founder of Miss Shortcakes, Jessica Ting.
The Journey
1. What is the story behind the name?
During my time as a pastry chef in Sydney, I used to make really good Strawberry Shortcakes. Mine never seemed to crack on the surface. So that was always my job to do, when it came round to doing them. Also, I grew up loving the cartoon too, hence I thought the name Miss Shortcakes was really appropriate.
2. How did Miss Shortcakes start?
I started the business in 2008, in Sydney from my apartment. At the time, I was working full-time for a cake shop, and doing a few cakes here and there. Then one day, a catering company advertised for a wedding cake supplier for their venue by the beach.
I contacted them and before I knew it, I landed the contract. Pretty soon, I left my full-time job and concentrated on my business and it took off from there. By 2009, I was voted number 2 in NSW for the best Wedding Cake Design by the Australian Bridal Industry Awards.
3. How has the Journey on starting Miss Shortcakes been?
I was very lucky, starting it at the right place, and at the right time. With my contract that I had in Sydney, I was guaranteed 200 wedding cakes per year. This gave me a very good start to establishing myself in Sydney.
Thereafter, coming back to KL in 2011, cake decorating was still relatively new. Not many people were doing what I did. So when I did start up Miss Shortcakes in 2012, it was during the best time. I got really popular, very quickly. So I am very thankful for that moment in time.
4. How does the business work?
First point of contact would be by the customer. They will supply me with the date of the event, theme, and how big they want the cake to be. Then, we bounce off a few ideas and of course discuss the budget. Once they are happy with the quote and design that can take take up to a week, I will then set the production into action with the kitchen team.
The cakes are then baked and all necessary preparations are made for each cake to each customer's specifications. Then I need to organise delivery with the venue, and ensure that all the cakes are delivered in a timely manner, and received in pristine condition.
Cakes, cakes and more about cakes!
5. What are the most popular cake flavours that you make?
My Belgian Chocolate cake, Lemon Raspberry cake and French Vanilla cake are firm favourites, which will never be taken off my menu!
6. Where do you get your ideas to make your cake decorations?
I get them from everywhere! I have plenty of regulars who just tell me what they want for the cake, and based on their tastes, I can pretty much come up with ideas pretty easily. I love to make sure the details are on point, and completely relevant to their cake. That's my favourite part – going the extra mile!
7. Out of all the cakes that you made and designed, is there a specific one that is a favourite?
I find it extremely difficult to choose between all my favourites, but the stand out's would probably be the 5 tier Lion King cake we did for the Tengku Mahkota Johor's son's 1st birthday in Johor last year. Also my Beauty and the Beast wedding cake, Tengku Iman's 5 tier hand painted Chinoiserie wedding cake…
8. Are there any specific cakes or cake making moments that has been the most memorable to you?
When I sent a dog poo cake to the Hitz fm studio, as a prank to the Gotcha call crew!!
Miss Shortcakes Retail Store
It is good to announce to those who would love a little taste of cakes made from Miss Shortcakes, that they have opened a retail store.
They provide not only cakes but also a a range of other sweet delights from cupcakes, cookies, tarts, almond bars and many more for all you dessert lovers out there.
Address
Miss Shortcakes
R19-1 Mcity, 326, Jalan Ampang,
50450, Kuala Lumpur
Opening Hours
Tuesdays to Saturdays: 11AM to 7PM
Sundays: 10:30AM to 6PM
Contact Information
Tel: 03-2733 3117
The Future
The future of Miss Shortcakes includes the expansion of their retail store branches.
Entrepreneurial Advice
Jessica Ting, the founder of Miss Shortcakes has words of advice to give out to all you who are interested in business, and here it goes:
Starting a business is a long term commitment, to grow it into a sustainable business. Be ready to face new challenges every day of the week!

I find that with your own business, there's always something that crops up, and learning to manage those challenges, make you stronger and wiser.

Jessica Ting, 2019
More Info
Visit Miss Shortcakes website to check out their cake portfolio or if you are interested in getting these magnificent cakes. Stop by at their Facebook and Jessica Ting's Instagram to find out more on their cakes and delights as well as their retail store Instagram account for more inquiries.
Sterrific Agency is a digital marketing company that offers many services from web design, photography, SEO and many more. You can also head over to our blog for more exclusive interviews like this and on other topics available.