Who would resist the fresh petals of a heavenly scented bouquet delivered straight to your doorstep on your special day?
Not just that, it also comes with a customised video message from your favourite person giving his/her best wishes, dedicated with love, just for you! Awwwh~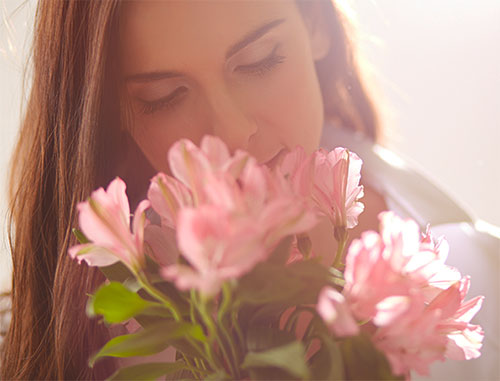 Having said that, it has been a great pleasure for our team to be given the chance to interview Mr. Spring Wong from 50Gram.
Join us as we learn all about this lovely flower delivery business, which offers top-notch services and high quality flowers for everyone, especially flower-enthusiasts out there!

1. The Founders
The brilliant minds behind this ever blooming business are Spring and Titus.
Spring is an idealist who provides tons of ideas whereas Titus is in charge of execution – transforming the ideas into reality.
They expanded 50Gram and gradually became the market leader in the industry, here in Malaysia.
2. How It All Started
It was 2015 when Spring planned to get his mother a bouquet of flowers for Mother's Day.
He then realised the trouble it took just to get a bouquet of flowers and how the designs of the bouquets were limited in the market.
This then sparked an idea in his mind, he was going to start his own flower delivery business!
The name 50Gram was chosen in the end after the founders tried and compared multiple names.
They settled on the current name as they realised how easy it was to remember.
3. Airborne Flowers
These stunning flowers are sent by air from Holland, Vietnam and China.
They are freshly flown in upon request and kept in a fridge.
They move the flowers in buckets filled with water and vitamin powder and change the water constantly and cut the stems daily.
All to make sure only the best flowers get delivered to your arms!
4. Hot-Seller
Their bouquets with black wrapping are the best sellers so far, as they are perfect in size for photos and pleasing to the eyes.
The bouquets are also easy to carry around and are not too obstructive.
5. A Personal Touch
Living in this digital age, 50Gram chooses to catch up with the mainstream by introducing an interactive message feature alongside their dazzling bouquets.
You can still get the traditional pen and paper message across to your loved ones, but to those who wish to step up their game, 50Gram has the answer.
They utilise QR codes that link to a video which is unique to each bouquet's recipient. Customers have the option to choose between having a video or none.
If they don't choose the video option for the personal message, they will have to upload their photos after their checkout where 50Gram will then process these photos, edit and turn it into a video.
They will upload the video in a link to the 50Gram website and the QR code will be generated for the video as a link.
So upon receiving the bouquet of flowers, not only can you marvel at their beauty you can also scan the QR code with your phone and watch the video which your loved ones have sent to you. Cherish it.
6. Special Services
50Gram offers same day delivery service for last minute requests and they can also work on custom bouquets to those who wish to put their own personal touch behind them.
They are also planning to partner with other businesses to provide more offerings rather than just flowers.
7. The Ups and Downs
A healthy business must have its own dilemmas or ups and downs when keeping things in check and keeping the balance.
50Gram is no different. Spring mentioned how aligning their staff's mindset to the company's vision, values and mission is a top priority.
Other challenges including searching for and negotiating with partners as well as constantly looking for opportunities to serve stakeholders better through collaborative parties and business partnerships.
They also struggle to cater to a large amount of customers with a small number of staff, especially when it comes to answering questions as well as helping them understand their services and products altogether.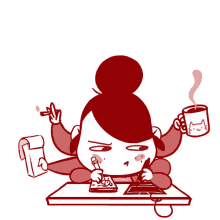 Nevertheless, they still push on, working hard to deliver gorgeous flowers.
8. Joint Ventures
50Gram has done over more than 150 collaborations with well-established and recognized brands so far.
Some of the worth-mentioning brands including Dyson, McDonald's, SKII, etc. The list can go on…
They have set upcoming plans for future collaborations but the team wishes to not disclose them just yet. Oh, don't you just love surprises?
9. Future Goals
With hearts burning with passion, they wish to further expand their coverage area to East Malaysia and neighboring countries in the near future.
They also look forward to offering more products through their 50Gram platform.
My advice would be to execute your plans. Most people have perfect planning, but fail when it comes to execution. I'd also ask every young entrepreneurs out there to be farsighted and to have a strong vision. Most importantly, know how to be in the cycle of learning, unlearning and relearning.– Spring Wong.
More Info
Do make your way to 50Gram's official website, Instagram and Facebook page to know more about them and to get the latest updates from them! Trust me, you don't want to miss any of it.
Wait, what's that? Looking for a digital marketing company to help you with your web design and SEO? Well, search no more! Sterrific Agency is here for you! We guarantee you only the best result for your online branding!
You can also head over to our blog for more exclusive interviews like this and on other available topics.